Peace Support Training Centre (Kingston)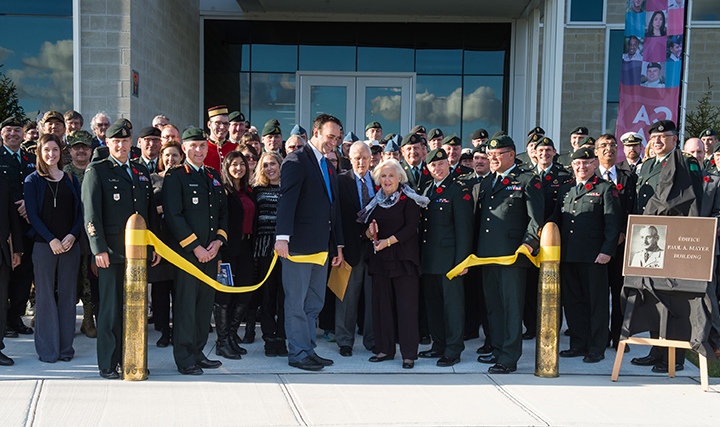 The Canada defence policy reaffirms the Government of Canada's commitment to peace support operations and to provide the women and men of the Canadian Armed Forces (CAF) with the support they need, including modern facilities in which to work and train.
On behalf of Defence Minister Harjit S. Sajjan, Member of Parliament for Kingston and the Islands, Mark Gerretsen, took part in a ribbon-cutting ceremony today to highlight the completion of the new Peace Support Training Centre at Canadian Forces Base Kingston.
The new facility is part of an international exchange program, which enables Canadian instructors to teach and gain experience at allied training centres, and hosts foreign instructors at the centre.